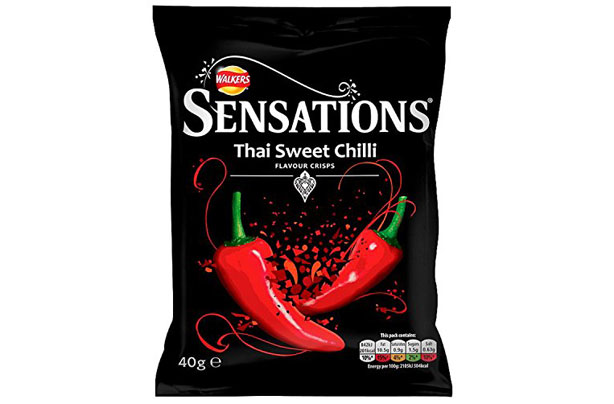 Sensations Thai Sweet Chilli: 2/10
Cals: 201
Fat: 10.5g
Saturates: 0.9g
Despite being free from preservatives, artificial colours or sweeteners, these crisps are still high in calories and have a high fat content.

However they are relatively low in saturates, so if you really can't resist their spicy flavour, they're not the worst choice you could make. Just don't get sucked in by a sharesize bag - there's 504 calories in every 100g!