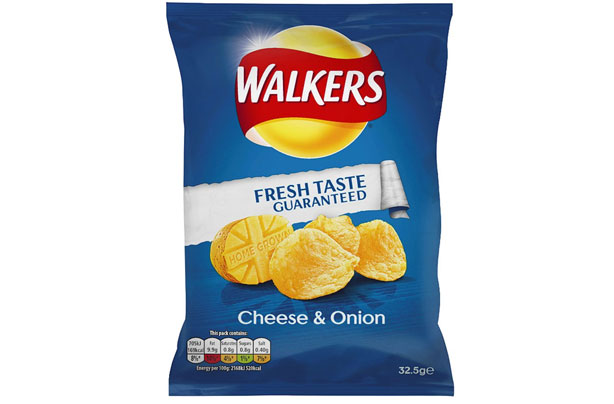 Walkers Cheese and Onion: 3/10
Cals: 169
Fat: 9.9g
Saturates: 0.8g
Walkers crisps have long been a lunchbox staple - billed as the perfect accompaniment to a sandwich but with almost 10g of fat per bag, they are still considered high in fat.

However they're not the highest in calories and have lower saturated fats than other baked crisp varieties. Most flavours are roughly the same amount of calories, with Ready Salted being slightly higher and Prawn Cocktail slightly lower.