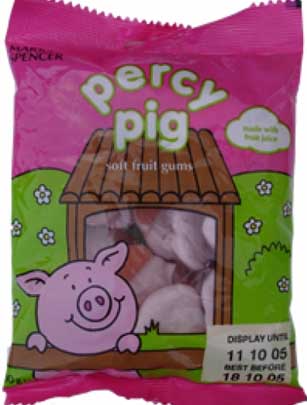 Best and worst sweets: No. 18 - Percy Pigs (170g bag)
Calories: 569
Sugar: 125g Highest sugar content
Serving: per bag
Diet rating: 2/10

They're one of the nation's favourites but also one of the most unhealthy. For every Percy Pig you eat, you get 25 calories - eat 10 and you've had over half your recommended sugar intake for the whole day.

Goodtoknow tip: Have some caramel in your coffee if you need a sugar fix!