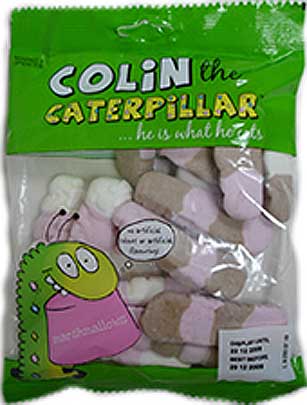 Best and worst sweets: No. 15 - Colin the Caterpillar
Calories: 510
Sugar: 97.5g
Serving: per bag
Diet rating: 2/10

At over 500 calories a bag, Colin the Caterpillars (marshmallow based) weigh in at around a quarter of your recommended daily allowance of calories! Combined with over 130g of sugar, eating these really aren't good for your teeth or your waistline.

Goodtoknow tip: Try the fruit gummy version of these - they're not as calorific!