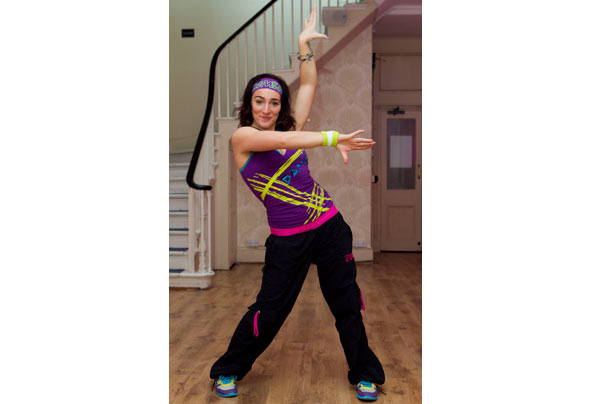 Zumba - Flamenco arms
One arm reaches up and one arm reaches across the body whilst rolling the wrists like playing castanets.

TIP: This move is great if you spend the day hunched over a desk. Loosen your shoulders before you try this one and think about your posture as you carry out the move.