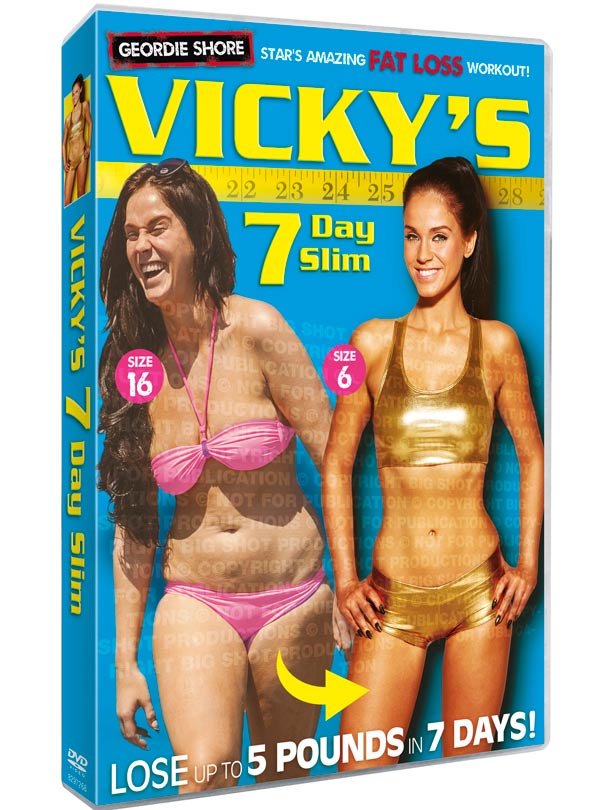 Vicky's 7 Day Slim
If you're not familiar with what goes on in Geordie Shore (the show which made Vicky famous), it's basically a house full of boozing, kebab-eating, 20-something-year-old Geordies behaving very, very, badly. And all those health sins really took their toll on 25-year-old Vicky.
The DVD says:
'Vicky Pattison's gone from mingin to mint! She's dropped 5 dress sizes and 3 stone. Follow this 7-day plan - and YOU can lose up to 5 pounds a week.
Devised by a team of fitness experts including team GB long-jumper Chris Kirk, fat-loss expert David Souter and personal trainer Robbie Thompson.'
Who's it good for?
Someone who wants to have fun whilst they exercise, (and look a little bit silly too!). The DVD promises 'fun animal moves' such as the 'Gorilla' and 'Sea turtle', that'll get you into shape whilst having a giggle, too.
Buy
Vicky's 7 Day Slim
on Amazon