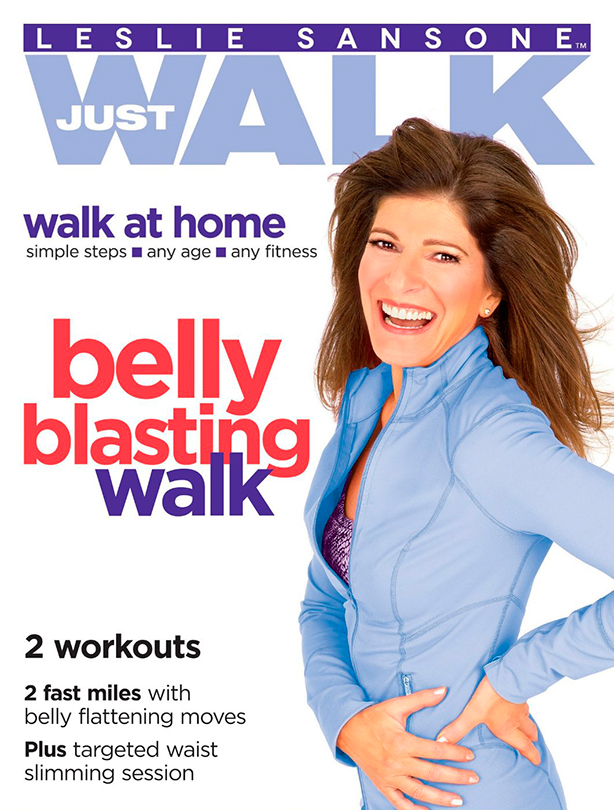 Leslie Sansone Belly Blasting Walk
The DVD says:
'The first official UK release from Leslie Sansone. Flat, lean, healthy and strong! This workout gives you the total package. Calorie burning cardio to reduce extra weight around the middle. Plus... Targeted sculpting to take your shape and muscle tone to a whole new level.
Start with a fast 2 mile cardio walk that's coupled with special belly flattening moves including core rotations, standing curls and more. Next you'll move to the floor for a series of exercises that are rated among the best to engage the full core including the abs, waist, back and glutes. '
Who's it good for?
Those who are starting from the beginning. If you've not done exercise in a little too long then this could be the DVD for you. As it starts off with gentle walking-based weight loss you'll be able to achieve goals without pushing yourself too far too quickly.
Buy
Leslie Sansone Belly Blasting Walk
from Amazon