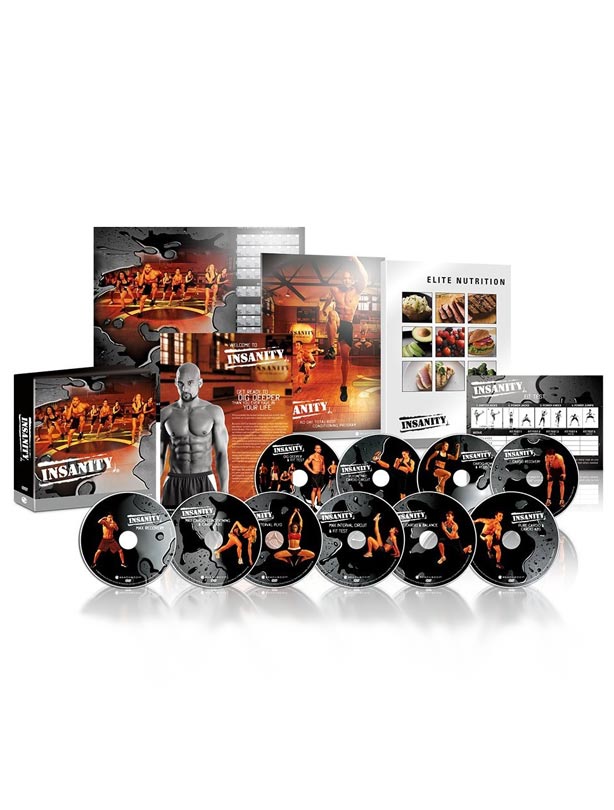 Insanity Workout DVD
Creator Shaun T says
:
'When I created the Insanity workout, I knew it would produce insane results in 60 days, but I wasn't sure if anyone was brave enough to try it. Turns out...there are a lot of crazy people out there. Crazy enough to actually enjoy doing
the world's most insanely tough workout.'
Who's it good for?
Anyone who really loves their fitness and fancies taking on their toughest challenge to date. It's expensive, but with a whole 60 days worth of material you won't find it repetitive. Take note: the Insanity Workout is thought to be the hardest workout ever put on disk so do not approach it lightly!
Buy
Insanity: the ultimate cardio and fitness programme
from Amazon