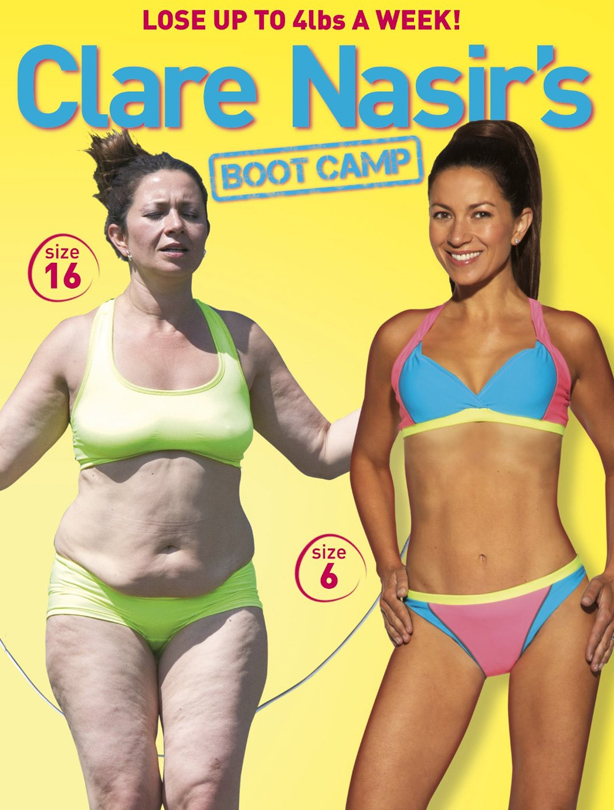 Clare Nasir's Boot Camp
Clare says:
'This DVD will show you how I did it and will help you to shift the fat fast. With this combat style workout we calculate you'll burn up to 1,000 calories every time you do it meaning you'll drop weight fast.'
Who's it good for?
Mums who want to shed their baby weight and work well with calorie-counting diet plans.
Buy
Clare Nasir's Boot Camp
from Amazon