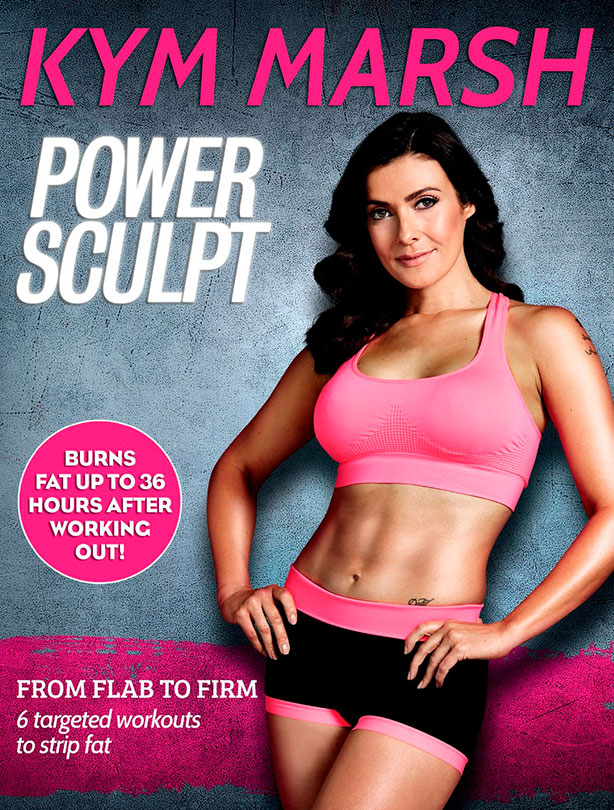 Kym Marsh Power Sculpt
The DVD says:
Power Sculpt is an 'intelligent fitness' programme that manipulates your hormones and physiology; transforming your body shape by toning your muscles and stripping fat more effectively and quickly than before.
Innovative calorie 'after-burn' means that you will still be burning fat for up to 36 hours after your workout.
Kym?s trainers, Matt Baker and Sam Witter, have developed a circuit style approach that?s highly effective for fat loss.
Who's it good for?
On Kym's OK! fitness blog she talks about anyone wanting to get rid of a 'mum tum'. Kym has been pregnant four times and knows how difficult it is to move fat from those stubborn mid-areas.
This is perfect for anyone who only has a short amount of time and wants to work on their core.
Pre-order now from
Amazon