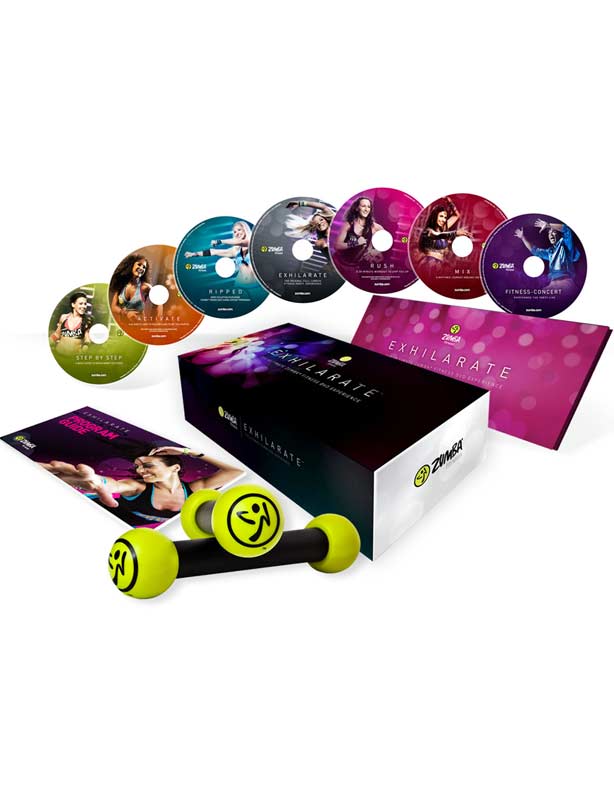 The Zumba Fitness Exhilarate DVD Collection
The DVD says:
'This workout can be done from the comfort of your living room and it stays true to its name by incorporating fast-paced and exhilarating workout routines like salsa, reggaeton, calypso, cumbia, belly dance and merengue all set to lively Latin rhythms.'
Who's it good for?
This is a fast-paced workout, perfect to throw on in the morning before you leave the house to get you pumped up for the day ahead.
Buy the
The Zumba Fitness Exhilarate DVD Collection
from Zumba Fitness