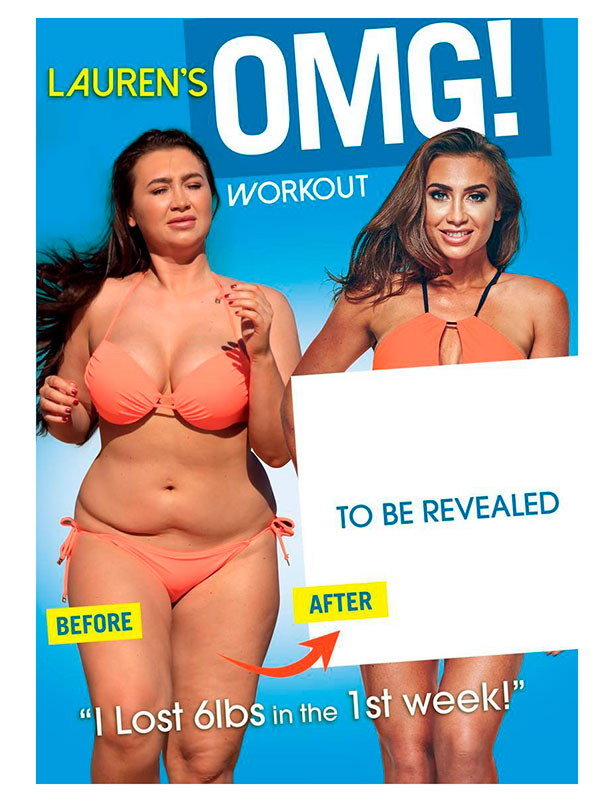 Lauren's OMG! Workout
The DVD says:
OMG! Lauren Goodger, star of The Only Way Is Essex, has lost four stone and dropped 5 dress sizes and now, with the help of her trainers Emma and Lisa, she wants to help you burn up to six pounds a week!
Using plyo-dynamics, an exciting new system of explosive exercise which torches your fat stores, this is a super quick fix.
Who's it good for?
Those who are short on time - the exercises are a five minute routine that you can gradually build up to ten minutes. It is a fast fix diet with Lauren's easy eating plan, that will guarantee results quickly.
Lauren says; 'I never thought I'd beat yo-yo dieting but this DVD has done it for me. After even a week you'll see results!'
Pre-order at
Amazon
(released on 26th December)