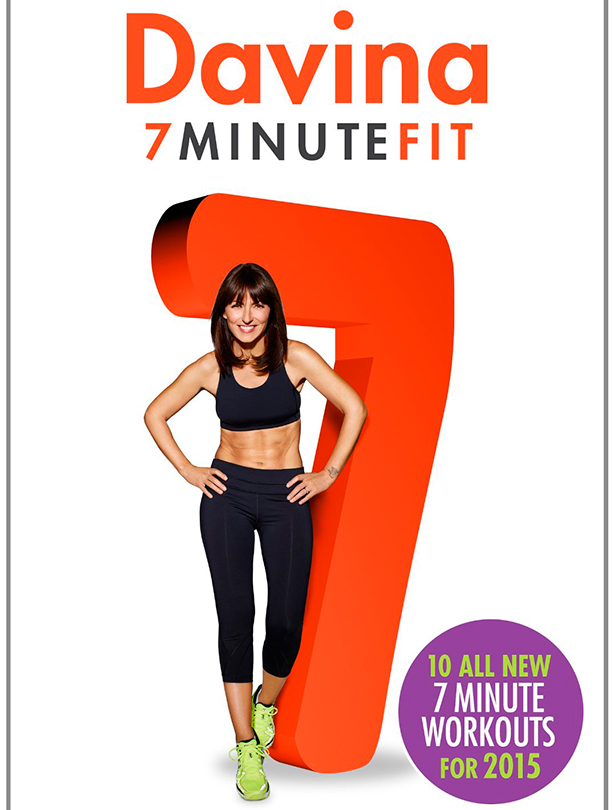 Davina 7 Minute Fit
Davina says:
'I've heard from so many of you who found last year's short burst exercises really worked for you. My lovely new Personal Trainer Ed Lumsden has created 10 new workouts to help you to tone up, get fit and fat burn. We love a bit of fat burning and the most amazing thing... They're 7 minutes long. Woop woop.'
'Now, I know what you're thinking 7 minutes!! What can you do in 7 minutes? The answer is a lot. We've been doing these workouts for the last few months and you just can't believe the difference you can make in 7 minutes. There's loads of variety... We have a boxing based routine, a tone and sculpt workout, not to mention The Ultimate Abs Workout (my fave!) '
Who's it good for?
Those who don't have much time - Davina makes sure there are no excuses for not fitting exercise into your daily routine by sticking to speedy 7-minute blasts of high intensity exercise.
Buy
Davina 7 Minute Fit
from Amazon