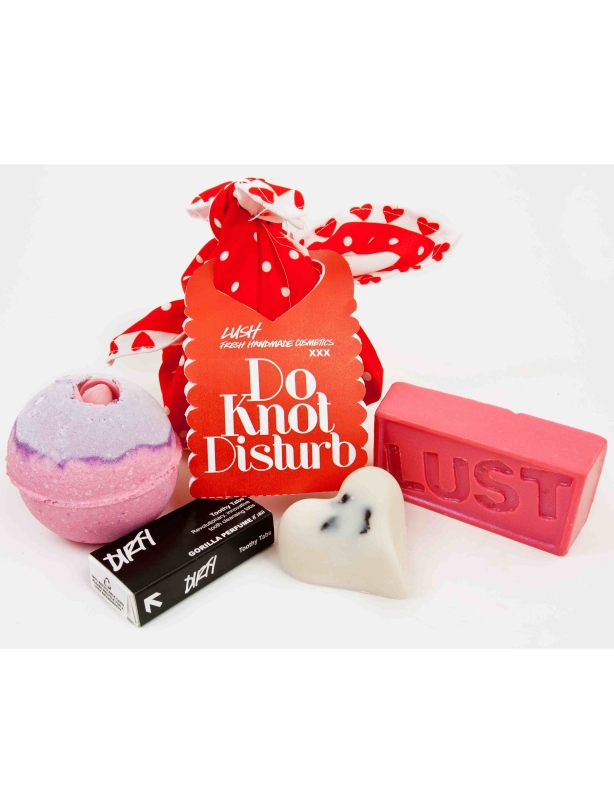 Do Knot Disturb set, £16.95, Lush
Going away for the weekend this Valentine's? You'll want to pack this romantic gift set that contains a Sex Bomb Ballistic to perfume the bath with aphrodisiac oils, a Lust bar to get you in a lather, a Dirty Toothy Tab to keep your mouth minty fresh, and a honey-chocolate massage bar to get you in a relaxed mood.

It comes with a Do Knot Disturb sign for your door too!