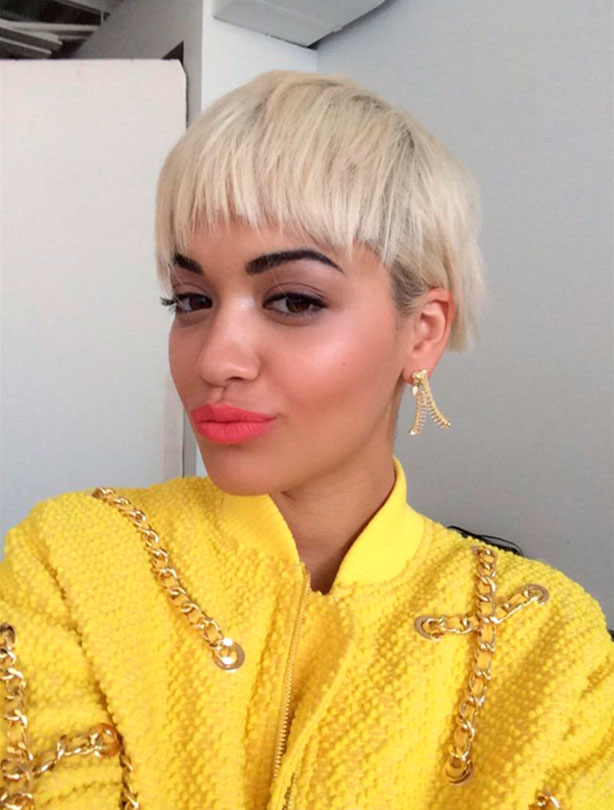 Rita Ora's pixie cut
X Factor judge Rita is no stranger to a daring new look, and it seems like the star was in the mood to go a little (ok, quite a lot) shorter with her latest hairstyle.

The blonde singer took to Twitter to show off her new hair, captioning the photo: 'Behind the Scenes selfie at the @ElleCanada shoot! @rimmellondoncan #ElleCanadaRita #RitaOraXRimmel'

Rita also opted for a jagged full fringe which suits her features perfectly. We're not sure we could pull off this look, but we love it!