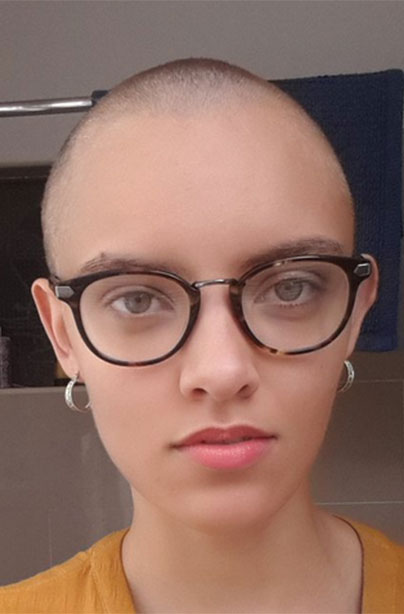 Ruby Tandoh
Great British Bake Off star Ruby Tandoh caused quite a stir when she entered the tent in 2013 with her model looks and mop of curly hair.

But it's because of this very reason Ruby has decided to go for a drastic new look. She shared this beautiful picture on her Twitter and Instagram accounts first titling it 'do what you want' before going on to explain, 'I realised I was always hiding behind my big mop of hair and pulling it over my face so I was like… bye curls, hello being unapologetic.'

We think Ruby can carry off any look!