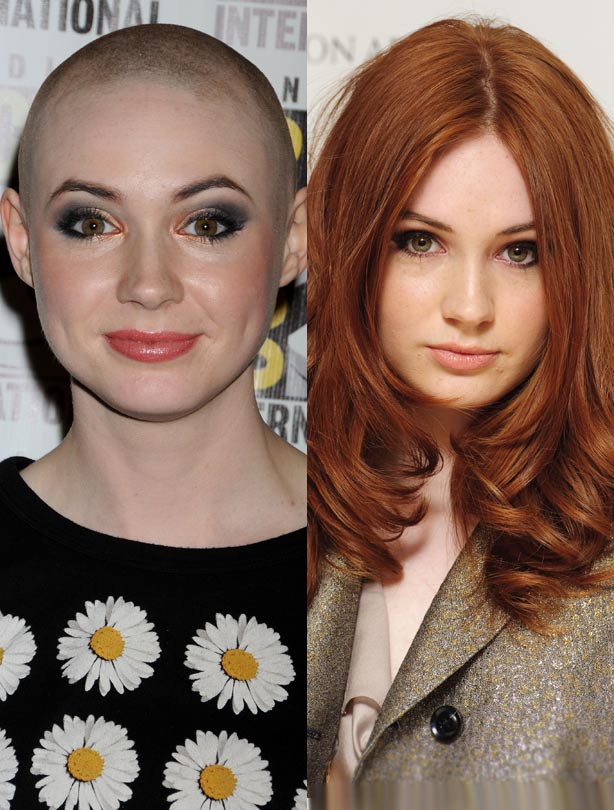 Karen Gillan
That's a drastic change! Remember Dr Who's assistant Amy Pond? We barely recognised her without her fiery red locks.

The usually long haired actress has shaved all her hair off for a part in a new Marvel film, in which she plays a super-villainess.

We think she's very brave!

Do you think you could ever shave your head like Karen of Jessie J? Let us know in our comments section below.