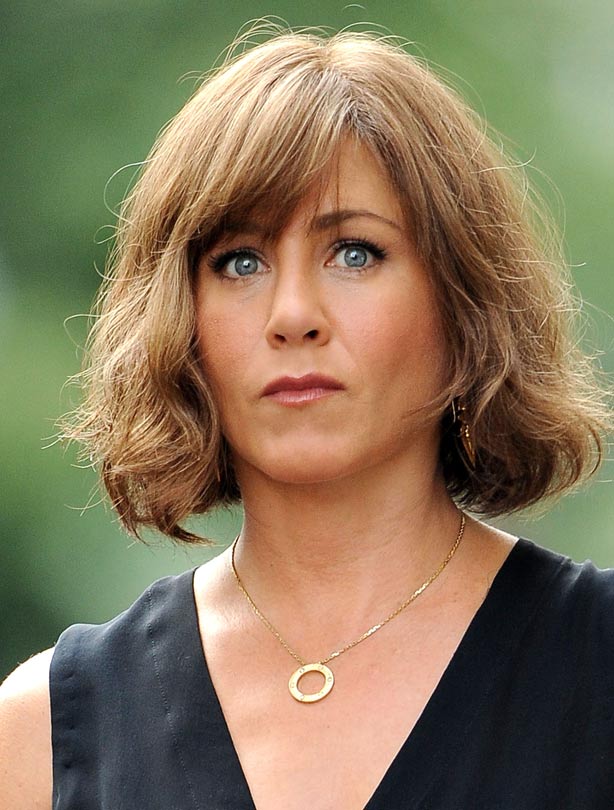 Jennifer Aniston
Unlike lots of other celebs who chop and change their hairstyles like there's no tomorrow, Jennifer Aniston is one of the few who seems to stick to one, failsafe, signature style.

So we're guessing you'll be as shocked as we were to see her appearing in our short hairstyles gallery, without her usual pristine sleek blonde hair!

But don't be fooled, she's actually wearing a wig for a part in a new film called 'Squirrels to the Nuts'.

We think she'd be nuts to ever cut her hair like this, we much prefer her as the long haired Jen we know and love!