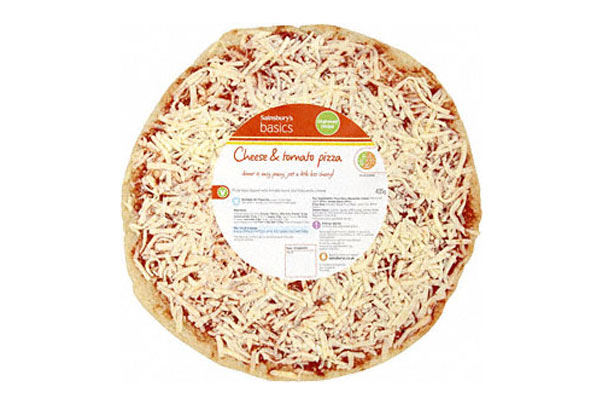 Sainsbury's Basics Cheese And Tomato Pizza: 9/10
Per 100g -
Cals:
287
Fat:
9.6g
Saturates:
3g
Sugar:
2g
Weight:
495g
Price:
£1
Perfect if you're on a budget

Verdict: This is the most healthy cheese and tomato pizza we could find. Although the calorie count is quite high the fat, sat fat and sugars are really low and it's only £1! If margarita is your thing then this bargain pizza is your best pick.