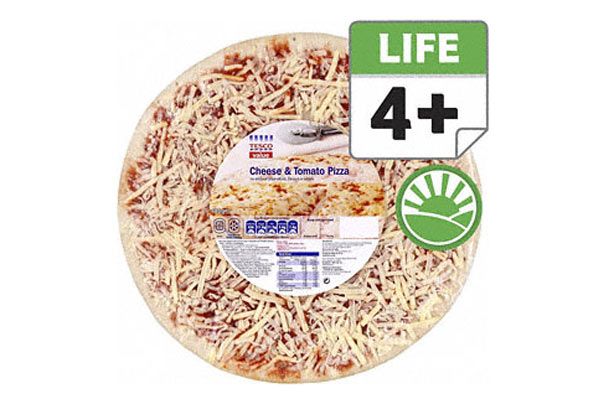 Tesco Value Cheese And Tomato Pizza: 1/10
Per 100g -
Cals:
276
Fat:
7.2g
Saturates:
3.6g
Sugar:
8.4g
Highest sugar content
Weight:
480g
Price:
£1
Verdict: This is one of the cheapest pizzas we looked at, so if you're on a budget it could be for you - but be warned - it has got the highest sugar content. If you ate half of this pizza you would have had over a quarter of your daily recommended sugar intake (90g).

Psst. The '4+' sign means it'll last for 4 days in your fridge.