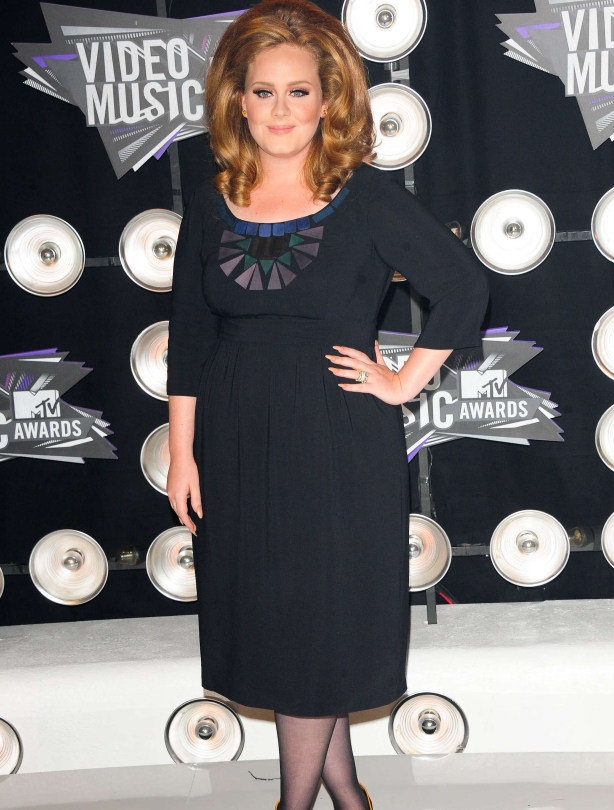 Adele: August 2011
Adele looked glamorous at the MTV Video Music Awards in August 2011, showing of her slender shape courtesy of her meat-free diet. In the September issue of Vogue that year, Adele spoke about her weight and being happy just the way she is.
'I've seen people where it rules their lives, you know, who wants to be thinner or have bigger
boobs
, and how it wears them down. And I just don't want that in my life,' she said.