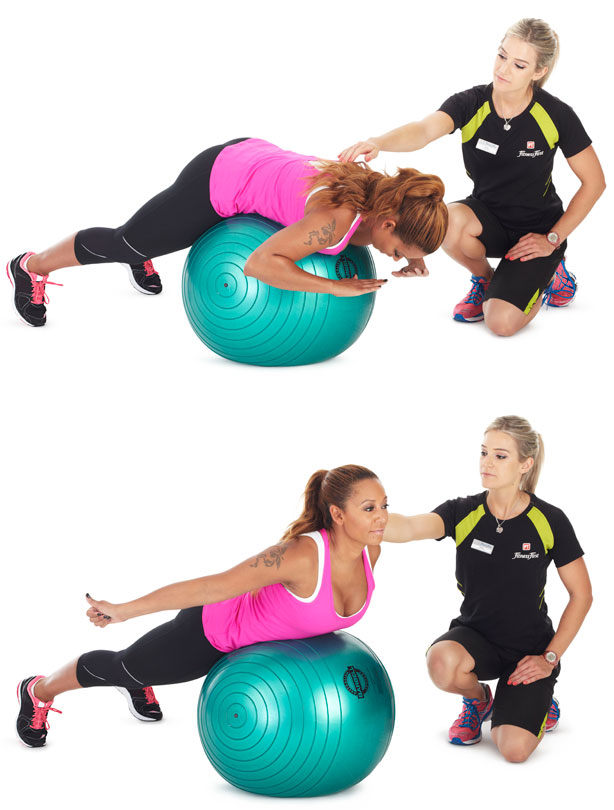 Swissball prone cobra
Facing down, position your hips on the Swiss ball with your legs straight behind you and your toes on the floor for stability.
Allow your body to relax forward over the Swiss ball with your elbows bent out to the side and hands by your face.
Move your arms back and point your thumbs up to the ceiling behind you, squeeze your shoulder blades back and lift your torso off the Swiss ball.
Hold the position for a count of 6-8 seconds, then slowly lower your body back down to starting position.
Repeat 10 times.