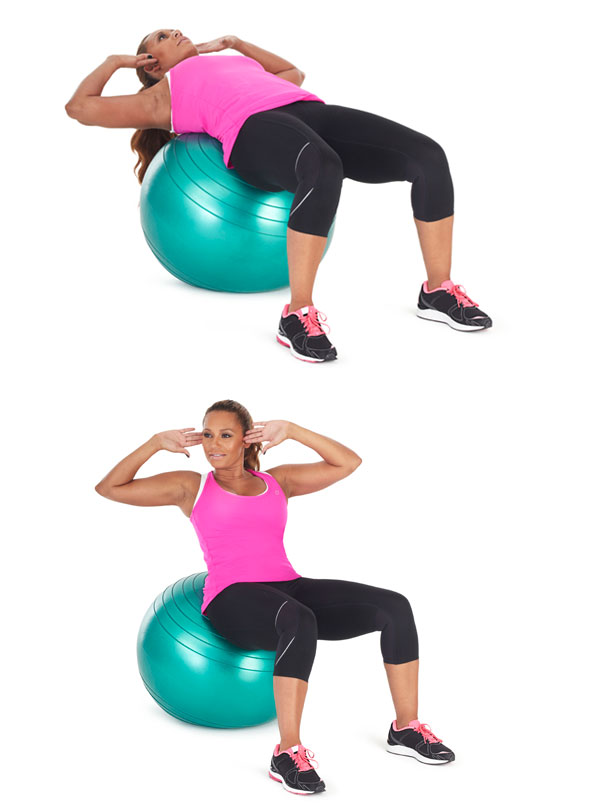 Swissball sit ups with twist
Sit on a Swiss ball and slowly walk your feet out until your lower back is supported by the curve of the ball. Keep your feet flat on the floor with your knees at 90 degree angles and relax your upper body back over the Swiss ball with your arms across your chest.
Extend your body upward and slowly back down.
To engage your obliques, add a twist at the top of the movement.
Alternate sides and repeat 10-20 times.