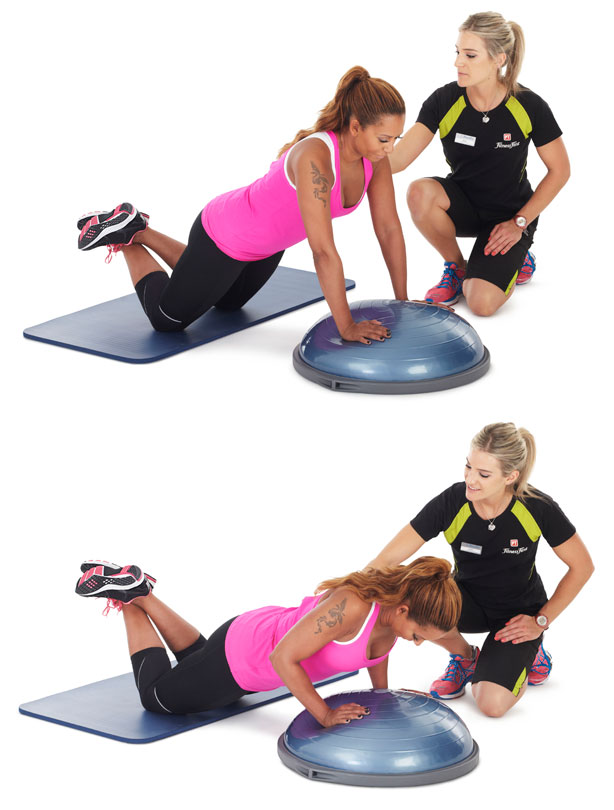 Bosu push ups
Begin in a push-up position on your knees with your hands just wider than shoulder width apart on the blue side of the bosu.
Perform a push-up by lowering your body slowly towards the bosu. Your elbows should point outward and donít let your lower back sink.
Slowly push back up to the starting position.
Repeat this 15-20 times.