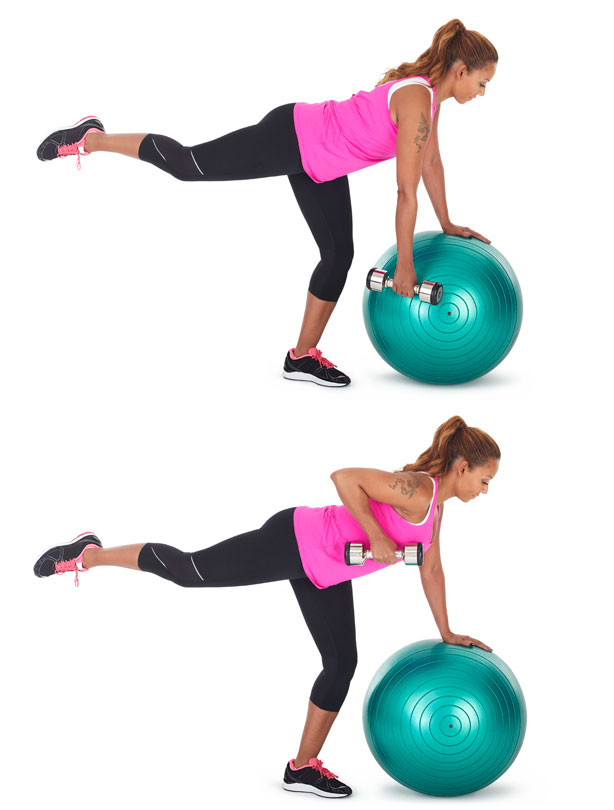 Single leg bent over row
Standing on your left foot, lean your body forward to create a table top position with your right leg elevated behind you. Steady yourself with your left hand on a Swiss ball and hold a dumbbell in your right hand.
Keeping a strong core, pull the dumbbell up to the side of your chest and return the dumbbell back toward the floor.
Repeat this 12-15 times on both legs.
Where next?

10 ways to beat bingo wings
10 flat stomach exercises
Easy exercise tips
and ideas