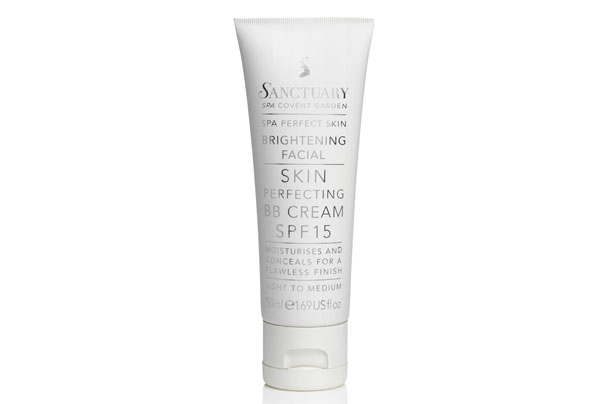 The Sanctuary Skin Perfecting BB Cream
If you're not a big make-up wearer, but would like some form of coverage every now and again The Sanctuary's Skin Perfecting BB Cream will be right up your street.
It's as light as a feather and feels like a second skin once it's on, plus it gives your skin SPF 15 protection. The inclusion of natural oils, which help to protect skin, and super hydrating hyaluronic acid are reflected in the higher price tag of this BB cream.
It's worth noting that the cream does look dark when you first apply, but as you blend into your skin and leave it a couple of seconds you'll notice it lightens.
Cost:
£14.99
Available at:
Thesanctuary.co.uk
Good for:
Moisture boost