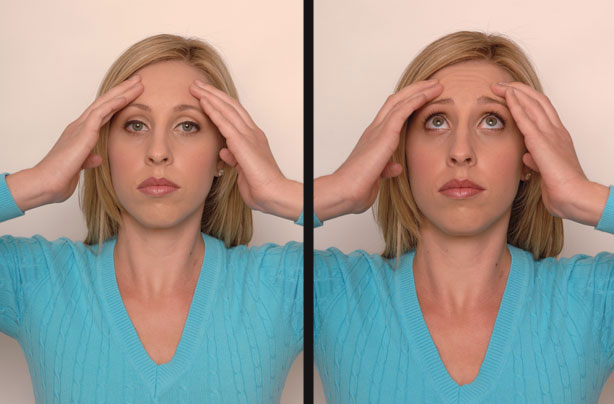 Furrow Smoother Exercise
Technique:

- Spread your fingers across the centre of your forehead.
- Pull your fingertips down against your brows and push your eyebrows up and hold the tension.
- Look up to the ceiling and push your face forwards and shoulders back for resistance. Keep going until you feel a burn or a tension on your forehead.
- Hold for a count of 30 and perform twice a day.

Benefits:
This exercise stops the hooding effect on your upper eyelids, as well as getting rid of those question-mark lines between the brows and the lines on the forehead.