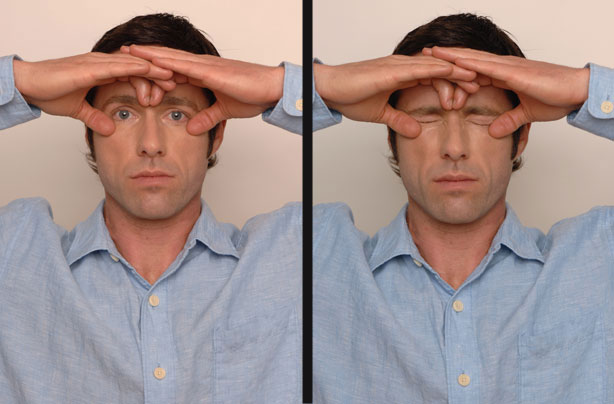 Eye Opener Exercise
Technique:

- Place your two index fingers together between your brows and wrap your thumbs lightly around the outer-eye corners as if you have a pair of sunglasses on.
- Squeeze your eyes shut tightly while you pull your two index fingers up slightly between your brows and pull your thumbs up towards the top of your ears.
- Re-squeeze your eyes shut very tight. Breathe normally and push your face forward and shoulders back to add resistance.
- Hold this position and count to 40. Perform this exercise twice a day.

Benefits:
The Eye Opener exercises the muscle which surrounds your entire eye, tones the upper and lower eyelids and reduces under eye puffiness.