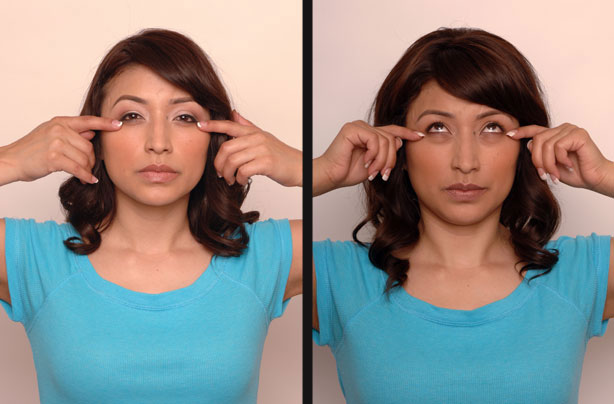 Lower Eyelid Lift Exercise
Technique:

- Place your index fingers lightly at your outer-eye corners where you can feel the lower eyelid lashes.
- Make a strong squint up with your lower eyelids - you should feel the outer eye muscles pulse.
- Look up to the ceiling, push your face forward and your shoulders back.
- Hold the squint for a count of 40 and repeat this exercise twice a day.

Benefits:
This exercise strengthens your eye muscle, gets rid of under-eye hollows and reduces under-eye puffiness.