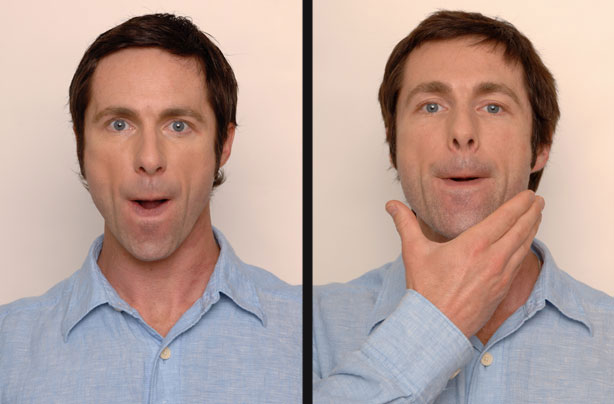 Jaw Toner Exercise
Technique:

- Open your mouth and roll your lower lip in over your bottom teeth.
- Wrap the corners of your mouth inside, pulling them towards your back teeth to make a small mouth.
- Keeping your upper lip pressed down against your teeth, slowly open and close your mouth five times as if your mouth corners and chin were connected.
- Pull your chin and face towards the ceiling with your shoulders back.
- Place your hand at your chin and move it to the middle of your face and then to the top of your head as you look up.
- Pulse your hand 30 times above your head and blow out between your lips. Do this exercise two to three times a day.

Benefits:
The Jaw Toner will give you a well defined, toned jawline.