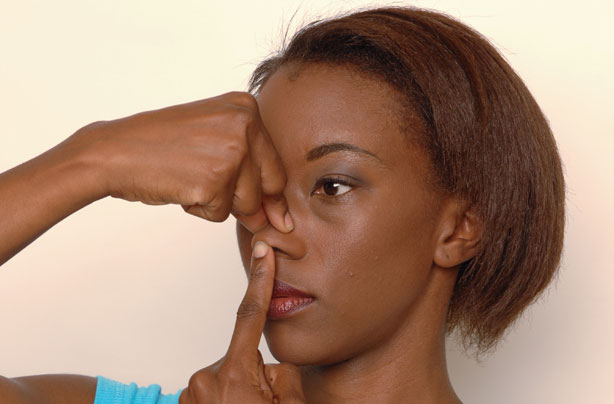 Nose Transformer Exercise
Techniques:

- Grasp the bridge of your nose with your thumb and index finger. Pinch the bridge and push your thumb and index finger towards your face.
- Push your nose tip up firmly with your other index finger and flex your nose down by pulling your upper lip down over your teeth.
- Hold for a second and then release the lip. Repeat this exercise 40 times, whilst breathing at a normal rate.

Benefits:
Our nose continues to widen and grow throughout our lives and this exercise helps it to retain a youthful, firmer shape. Exercising our nose also gets the blood pumping and oxygen flowing throughout the entire upper lip and nose area making it look and feel plumper and healthier.