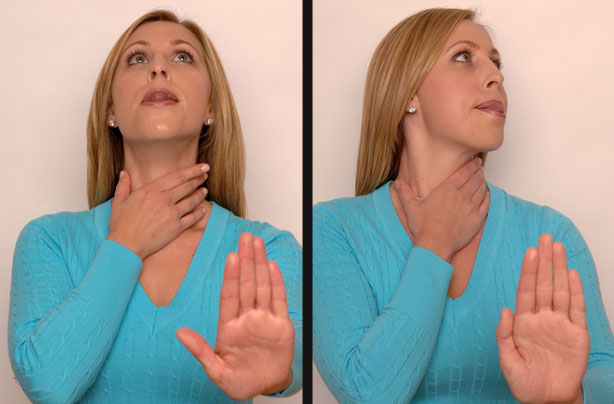 Neck and Chin Lift Exercise
Technique:
- Sit tall and straight with your tummy pulled in.
- Place one hand on the front of your neck with light pressure and one hand on the wall or work surface, while pointing your chin up to the ceiling.
- Smile strongly, pushing out your tongue and curling it up towards your nose.
- Push away from the wall with your hand quickly as if you were a rocking chair. Rock backwards, not forwards, towards the wall.
- Change sides with each rock and repeat 30 times.
Benefits:
This exercise strengthens and firms the chin, neck and jawline.
The Ultimate Facercise
by Carole Maggio is available to buy nationwide for £12.99.
Where next?
55 anti-ageing tips
10 ways to prevent grey hair
10 best lip balms