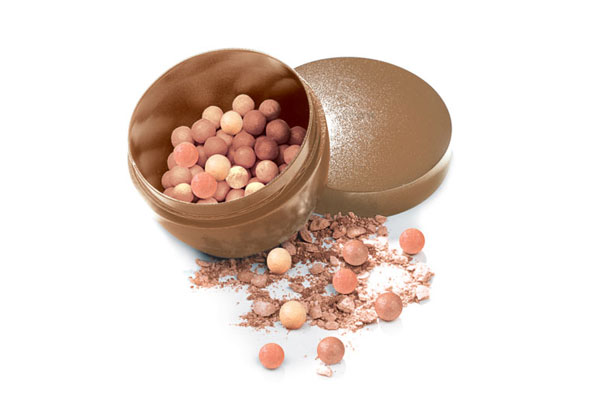 Avon Glow Bronzing Pearls
Bronzing pearls are great for providing a golden glow and blend naturally into your skin tone. Apply across your cheekbones, lightly across your forehead and down your nose before dusting a little on your chin as this is where the sun tans your skin mostly.
Avon's Glow Bronzing Pearls are perfect for this technique and will highlight and contour your face. Getting used to the balls might take a little practice though if you're used to powder!
Cost:
£9
Available from:
Avonshop.co.uk
Good for:
Post-holiday glow