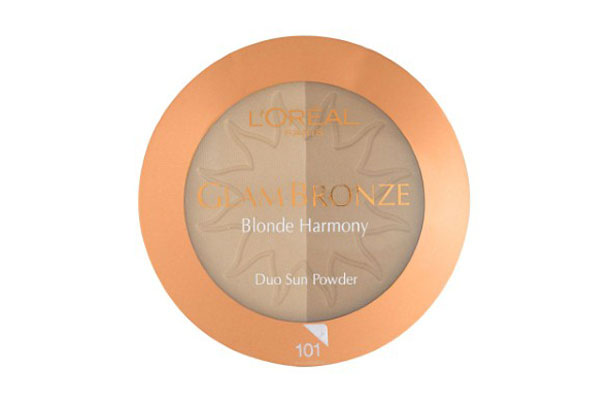 L'Oreal Glam Bronze Duo Powder
L'Oreal's Glam Bronze Duo Powder provides two shades, one for highlighting and the other for bronzing. While you can mix the two together and use as a standard bronzer, if you want to define your cheekbones use the darker shade just below your cheekbone up to the outer corner of your eye, and then apply the lighter shade directly onto your cheekbone.
The effect will not only give you a golden glow, but it will shape your face and highlight your natural bone structure. Use your fingers to lightly blend the two shades to avoid having two strips of colour.
Cost:
£10.20
Available from:
Boots.com
Good for:
Contouring and highlighting