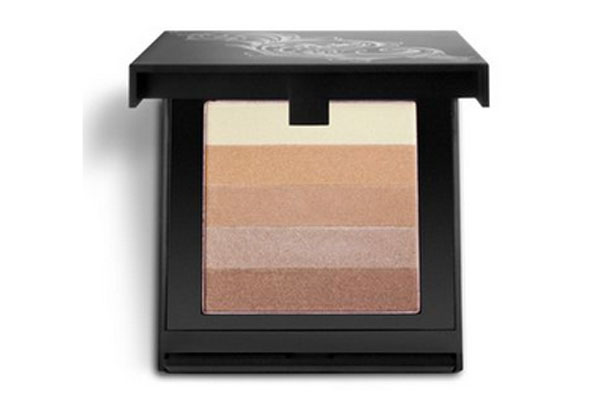 MeMeMe Shimmer Stack
Five shimmery shades in one provide a gorgeous summer glow at the flick of a brush. While you can use all the colours together, this shimmer stack also lends itself well to highlighting your cheekbones and giving your eyes a hint of colour. Try using the darker shade as an eyeshadow and the lighter, creamy shade as a highlighter.
With a shimmer finish, this bronzer leaves your face literally glowing and while you will have to top it up over the day, the overall colour and finish is spot on for summer!
Cost:
£9.99
Available from:
Mememecosmetics.co.uk
Good for:
Eyes and cheeks