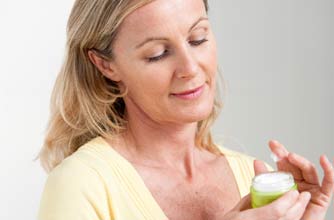 Don't rub, dab your eye cream on
'Don't vigorously rub eyes. Use pads of middle finger to tap into skin,' says Dr. Glen Anderson, Executive Director of Global R+D Innovation at Avon. Rubbing can irritate your eyes, which not only makes them red and puffy, but also damages the skin over time.

When you're applying your eye cream use light dabbing movements and allow the beauty product to soak in by itself.