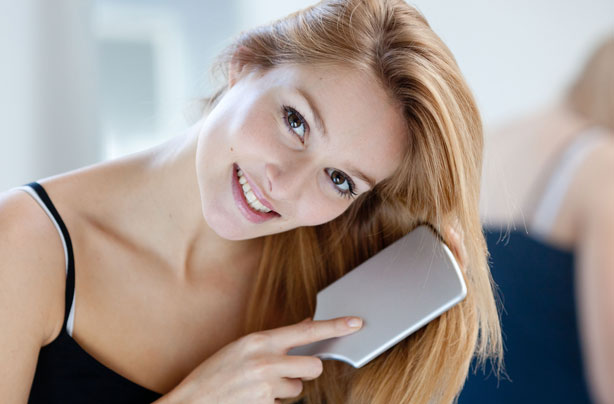 Get beautiful hair...
From top blow-drying and styling tips to the hair care products you need to revive dry and damaged tresses, we've asked the hair experts to reveal their best hair tips and tricks of the trade.

Whether you've got short hair, long hair, fine or thick hair, we've got 50 great hair care tips to turn your lack-lustre tresses into luscious locks. We're not talking expensive products, pricey treatments or fancy gadgets, each of these 50 ideas are quick and simple to fit into your exisiting routine.

Taking care of your tresses isn't easy when we all have a million and one other things to do day to day (in fact, just finding the time to wash it can be tricky most days!), which is why these hair tips are all little hints and ideas that will easily fit into your hectic schedule. From home hair colouring hacks to how you should really be applying your dru shampoo - we've got everything you need to know to take care of your hair covered.

Click through to see all 50 magical tips and tricks to get your hair looking its best in time at all...