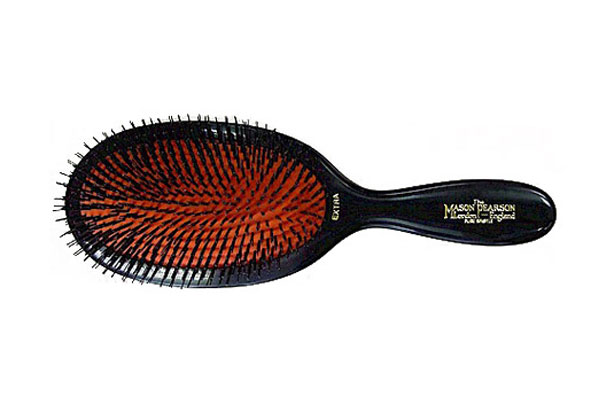 Bristle brushes are best
For smooth, sleek hair always use a real bristle brush. It will also help reduce split ends as bristle brushes are softer on hair. Only brush your hair twice a day though, as over brushing can leave it feeling greasy and lank.
Mason & Pearson are famous for their high quality bristle brushes, but they do come at a price.
Feelunique.com
have some cheaper options that still deliver great results.