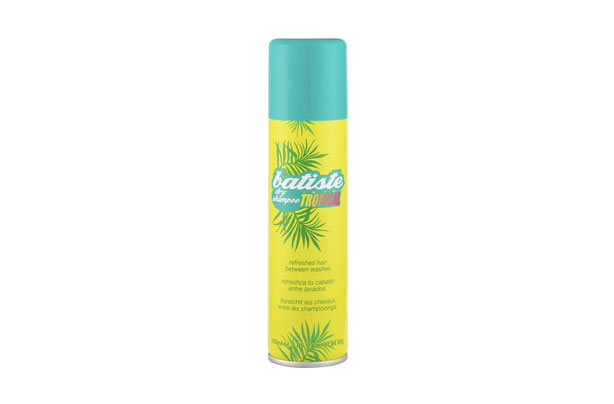 Use dry shampoo - but sparingly!
We're big lovers of dry shampoo in the GoodtoKnow offices. It's great for absorbing grease and adding volume to lacklustre roots - as long as you don't overdo it!

Recent reports have revealed that a heavy dependence on Batiste et al can give you a scary array of scalp issues, including dandruff and blocked pores. According to celebrity stylist Benjamin Mohapi, who discussed the subject recently with Marie Claire, overspraying can even end up causing scalp pimples or, in the worst case scenario, cysts - eek!

Don't panic - we're not saying you should give up your instant refresh habit altogether - but you should be aware of how often you're spritzing, and opt for a 'less is more' approach to keep potentially damaging build-up to a minumum (you probably don't need as much as you think!)

Top tip: Use a build-up removal shampoo on a regular basis to keep your scalp clean and healthy.