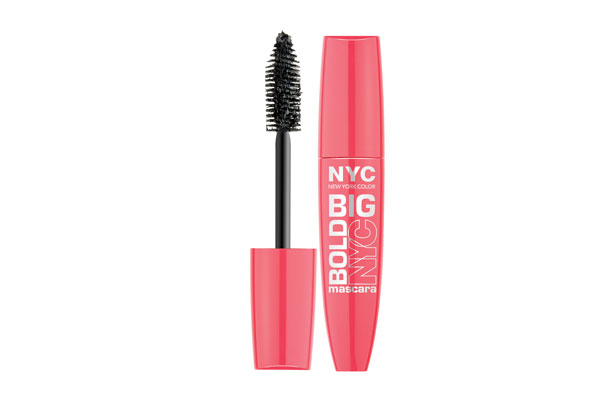 NYC Bold and Big Mascara
From the name alone expectations are high for this mascara, and on the whole it doesn't disappoint. Unlike most big brushes, NYC's is easy to master, especially on the lower corner lashes and gives eyelashes a boost of volume.
However, the finish is not as extreme as the packaging might suggest and it's worth noting that the brush can be quite dry and to achieve a volumised finish you need to layer up the mascara, so you will need to re-coat a few times.
Cost:
£3.99
Available from:
Superdrug.com
Good for:
Subtle volume