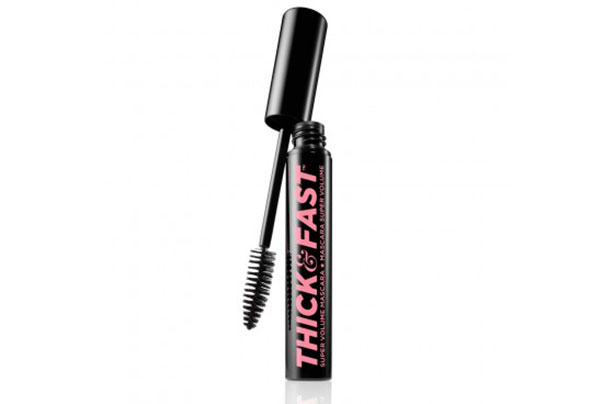 Soap & Glory Thick and Fast Mascara
Pretty self-explanatory but this mascara does what it says on the bottle. Featuring SUPERFILL False Lash Fillers, SHINE AMPLIFIERS, and NOFLAKE24 technology, Soap and Glory's Thick and Fast mascara aims to provides super volume to leave your lashes looking ten times fuller without those pesky clumps.
The big brush allows you to precisely coat every eyelash with no fuss, from the roots to the very tip. This is a must-have mascara whether it's for going about your day-to-day routine or a night out as you'll find once it's set, it's not going to budge!
Cost:
£10
Available from:
Boots.com
Good for:
Super volume