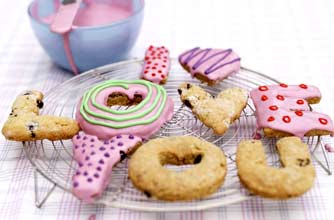 Say 'I love you'
We'll admit that we often forget to say 'I love you' to the people who we care about most and saying it actually does make us feel happy. So, promise yourself that you'll say 'I love you' at least once a day and see how you feel!
And if you're feeling extra nice, bake that special someone these cute
'I love you' biscuits
too.