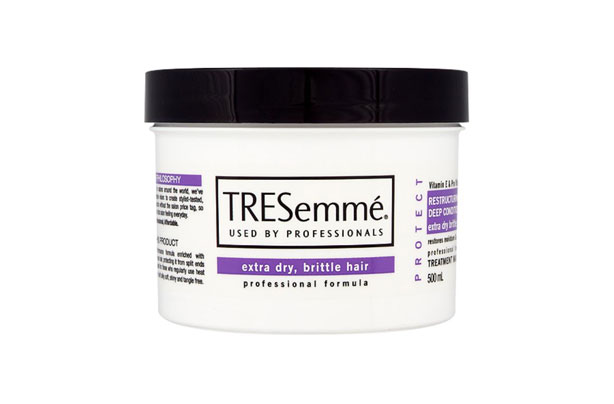 Tresemme Restructuring Deep Conditioning Masque
This larger-than-life tub gives you fantastic value for money, and the formula's not bad either! Tresemme is known for its famous salon-style tag line and this deep conditioning hair mask certainly pays homage to that.
After just 3 minutes you'll not only see the difference, but you will feel it. Dry, damaged hair, even the brittle ends, are given a moisturising overhaul. Hair feels lighter, smoother and softer, which makes it easier to blow-dry and straighten. Plus this hair mask is ideal for any hair type, whether you have thick frizz-prone tresses or finer, longer locks.
Cost:
£4.79
Available at:
Superdrug.com
Good for:
The all-rounder