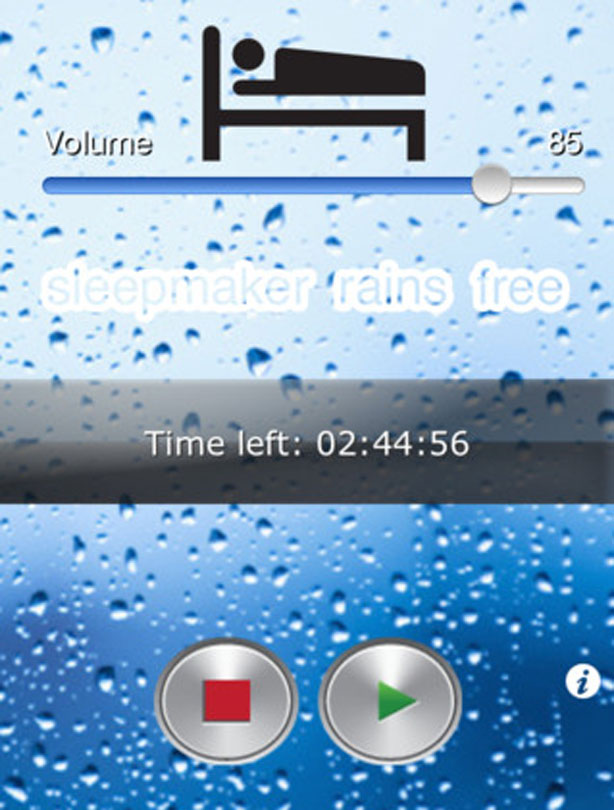 Sleepmaker Rain
Ok, so this might not be everyone's cup of tea, but if you find the sound of rain or thunderstorms soothing and relaxing Sleepmaker Rain might be right up your street. As you would expect the app offers different rainfall soundtracks with visuals too.
With three different forces of rainfall including gentle, medium and rain you can drift off to the sound of gentle rain with distant thunder or a even torrential downpour.
It is also worth noting that waves, wildlife and stream soundtracks are also available to download.
Cost:
FREE
Download at:
itunes