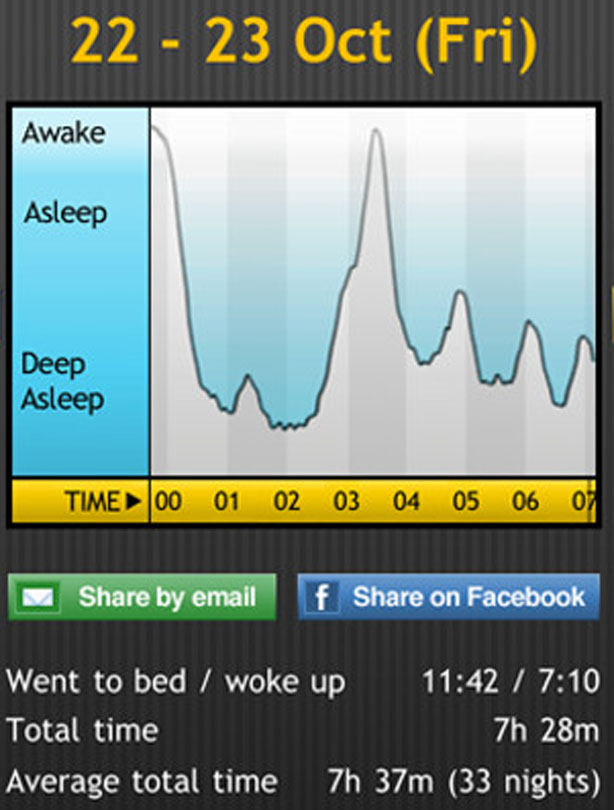 Sleep Cycle
In an ideal world most of us would love to wake up when our body naturally wants to. Not only do you feel more relaxed and rested, but there's no jolted shock of the alarm clock buzzing. By analysing your sleep patterns the Sleep Cycle app wakes you up when you are in your lightest sleep phase.
All you need to do is set your alarm and place your phone on the bed and Sleep Cycle does all the work for you. Tracking your movements as you sleep, the app will find the best time to wake you up during the 30-minute window you've selected.
In the morning you can see at what times you were in your deepest and lightest sleep - it is genius!
Cost:
FREE
Download at:
itunes