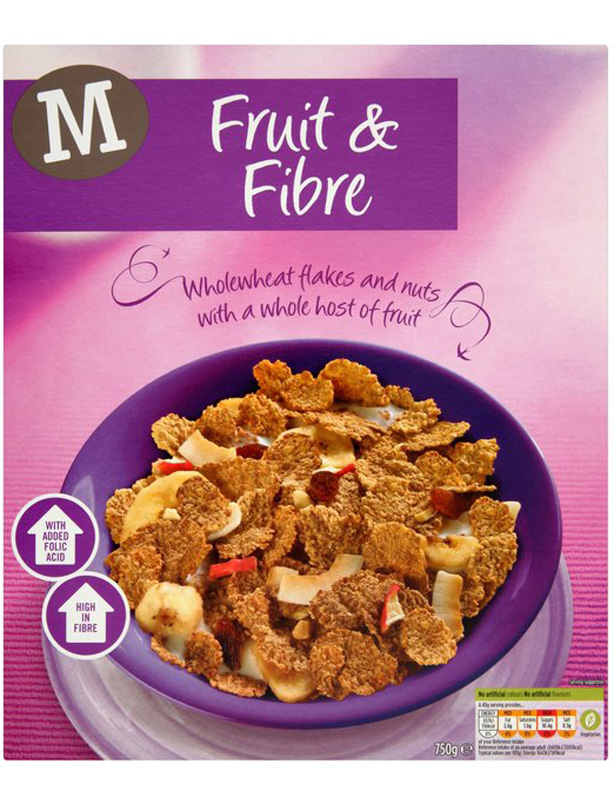 Morrisons Fruit & Fibre: 6/10
Per 100g -
Cals:
389
Fat:
6.6g
Saturated fat:
3.9g
Sugar:
26g
Salt:
0.7g
Weight:
500g
Price:
£1.52 at Morrisons
Verdict: Fruit & Fibre is a great cereal to have for breakfast because you get so much goodness from the raisins and nuts. Although these extras can be quite high in calories, they provide your body with a lot of nutrition, and the fibre in the bran flakes will keep you satisfied for longer.

This is why this cereal is still relatively high on our list, despite the fact the number might look a little scary! If you're still worried about calories, you could opt for skimmed or semi-skimmed milk to help offset this.