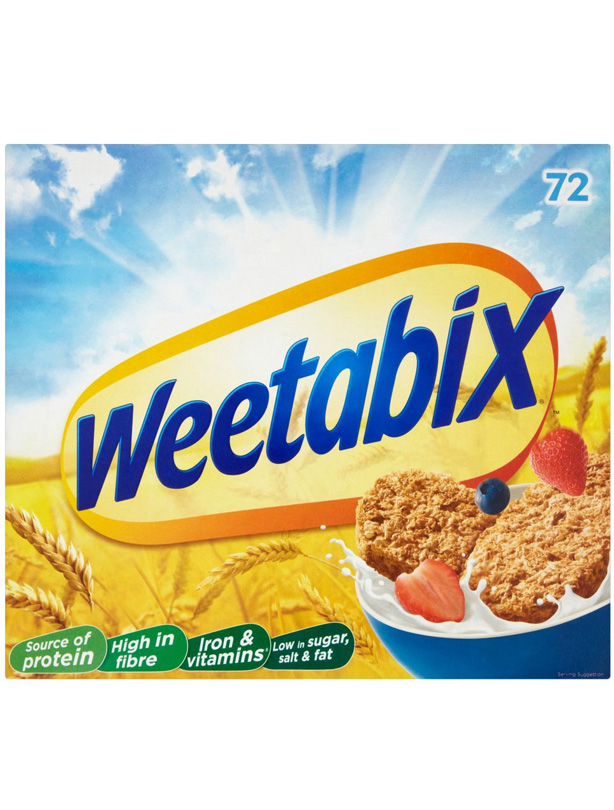 Weetabix: 9/10
Per 100g -
Cals: 362 Second lowest calories
Fat: 2g
Saturated fat: 0.6g
Sugar: 4.4g Second lowest sugar
Salt: 0.28g
Weight: 432g (2 Weetabix is 37.5g)
Price: £2.17 at Waitrose

Verdict: Is Weetabix good for you? The answer is a resounding yes! Weetabix is a family favourite and is low in sugar and really low in fat too. Plus the great thing about them is that your portion size is chosen for you, so you can't heap a bowl up of cereal and eat more than the recommended amount. If you like to sprinkle some sugar over the top, be careful not to go too far, or try a natural sweetener like honey instead.