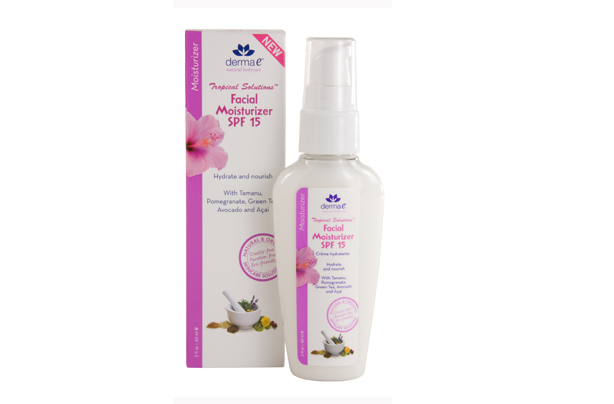 Moisturise: Derma E Tropical Solutions Facial Moisturizer
With a nice fruity smell, this moisturiser is the perfect every day cream. It's SPF 15 and protects you from UVA and UVB rays which both increase risk of cancer, plus it'll leave your skin feeling silky smooth in no time.
The cream is enriched with pomegranate and green tea (now we know where that nice smell comes from) which not only reduce the signs of ageing but also protect your skin naturally from the sun. Plus, the avocado and aloe will help leave the skin feeling silky soft. The consistency of the cream is a lot thicker and richer than your usual moisturiser so you won't have to use as much and it'll last for ages.
Cost:
£14.44
Available from:
chelseahealthstore.com