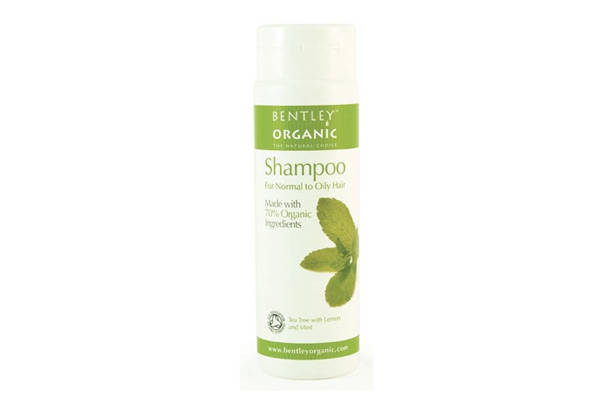 Shampoo: Bentley Organic Shampoo
If you're still on the fence about organic beauty buys, swapping your usual shampoo for an organic or natural version will highlight just how worth it it is. A lot of shampoos on the market today are too harsh and abrasive on our scalp and strip away all of the natural oils, which in turn gives us a dry, itchy scalp. Organic shampoos are much gentler and work together with our natural oils to cleanse and maintain healthy hair.
This Organic Shampoo from Bentley is a bargain at just £3.85 as is made with tea tree, lemon and mint. It leaves your hair feeling light yet glossy and the delicious smell lasts for ages.
Cost:
£3.85
Available from: oneclickpharmacy.co.uk