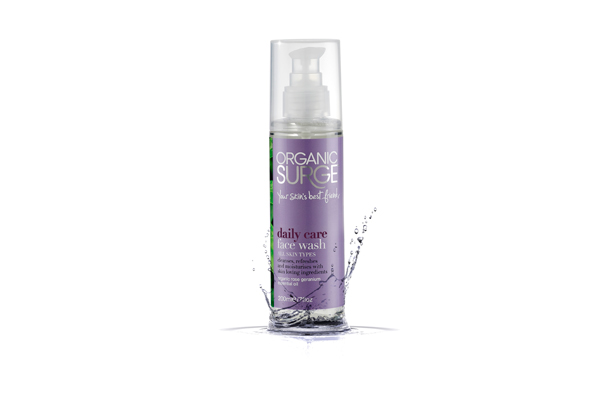 Face wash: Organic Surge facewash
Has your skin ever felt dry and sore after you've scrubbed off your make up with a wipe? Well no more! This facewash rinses away make-up with ease and leaves your skin feeling refreshed and moisturised. The Organic Surge facewash has organic rose geranium in it which makes your skin feel smooth and balanced. You'll feel like you've had a facial at a spa, but in reality you can pick this up for a fiver and it'll only take 5 minutes to do once the kids have gone to bed. Plus it smells absolutely delicious!
The best way to use this facewash is at the end of the day - just squeeze some into damp hands and lather up before massaging all over your damp face and neck.
Cost:
£5.19
Available from: organicsurge.com